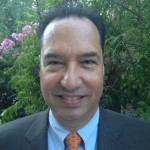 Stephen Heniges joined Starch Medical as President in December 2012 and is responsible for SMI's global sales and marketing, clinical development, licensing agreements, as well as helping to drive the new product development team. He has over two decades of senior commercial and business development experience at several of Johnson & Johnson's divisions, where he held varying positions of increasing responsibility since 1985.
Prior to joining Starch Medical, Stephen was the senior vice president and general manager at Cantel Medical's Medivators Company where he was responsible for the chemistry R&D group as well as sales and marketing for the Infection Prevention Division. Stephen also held management roles at CompView Medical and Viking Systems where he led the worldwide sales and marketing efforts focused on minimally invasive surgical solutions.
Mr. Heniges brings a wealth of experience to his new position at Starch Medical. He is a veteran leader with significant international experience and has the commercial and operational skills in the medical device industry required to achieve strong growth for the Company and he has stated "Starch Medical has a talented team, innovative technology, and strong partners in place to deliver sustainable growth for the Company".